Ceramic Parts Business
Please consult us for high novelty ceramic parts which cannot be created by conventional methods and small lot production of a variety of types of parts with lower initial costs and shorter prototyping periods.
Do you have
such demands?

Wants to make microscopic three-dimensional structure ceramic parts.
Wants to make a variety of types of parts in small lots with own material.
Wants to change dimensions as needed and wants parts with different dimensions at the same time.
Wants prototype parts with reduced initial cost (mold, etc.)
Wants prototype parts within a short period.
Flow of Service
We make ceramic three-dimensional parts based on three-dimensional CAD data provided by customers.
Our standard ceramic material is alumina.
3D printing with ceramic powder supplied by customers is available upon consultation.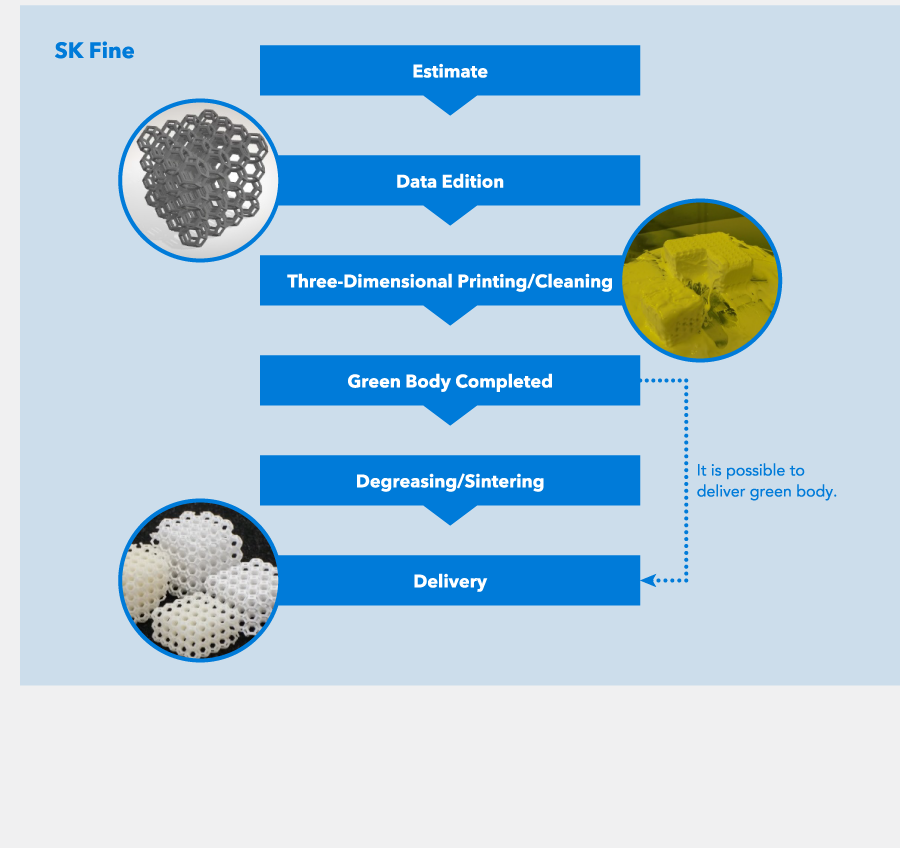 3D Printed Ceramic Samples
Truncated Octahedron Lattice (Ladder Structure)

Lattice Pipe

Turbine (mm/cm size)

Graphite Structure
Lattice Plate

Artificial Bone (Phantom)
* Data offered by Ohno Laboratory, Chiba Institute of Technology

Microscopic 3D Printing
Corresponds to shapes to which microfabrication is difficult to apply.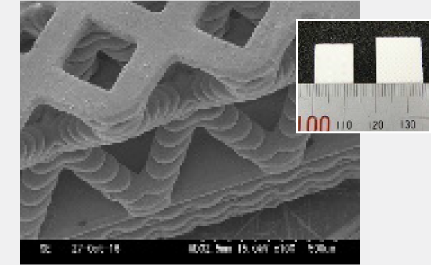 Hollow Structure 3D Printing
Corresponds to hollow structures such as internal flow passages and lattice shapes.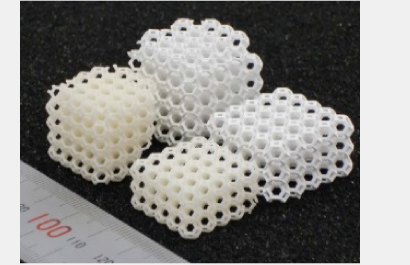 Complicated Integral 3D Printing
Corresponds to complicated integral 3D printing requiring no bonding.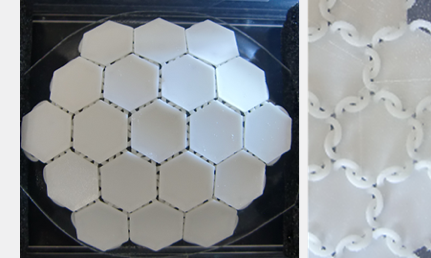 Prototyping within a Short Period, Commissioned 3D Printing
Corresponds to prototyping within a short period requiring no mold.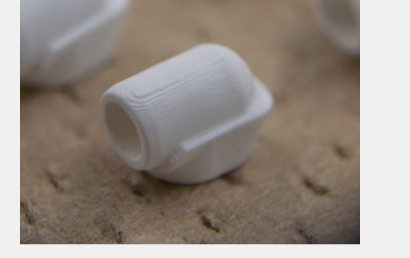 R&D Business
It is possible for company development departments and research organizations to conduct experiments and verification using our methods and technology.
Please consult us.
Do you have
such demands?

Wants us to carry out commissioned development of specially shaped parts with your developed material.
Wants to launch a development project in combination with technology and our methods.
Wants to develop 3D printing process and 3D printers according to your purpose.